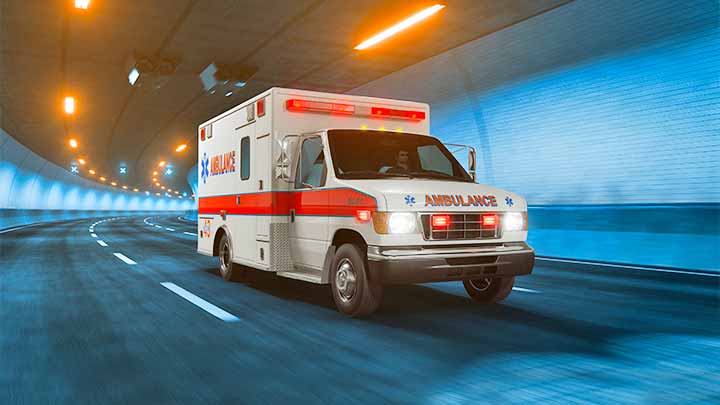 This plan pays a lump sum benefit upon diagnosis of a covered critical illness (including cancer, heart attack, stroke, Parkinson's Disease, heart disease and more). There is no waiting period, and there are no age restrictions! Guaranteed issue for employees and their dependents.
Frequently Asked Questions
1. When will my Cigna coverage begin?
Your coverage effective date is based on the payment method elected (ACH or Payroll Deduction).
ACH: Coverage effective date is the 1st of the month following date of enrollment.
Payroll Deduction: If the enrollment is received on or before the 23rd of the month, the effective date will be the first of the month following 60 days. IF after the 23rd of the month, the coverage will begin on the first of the month following 90 days.
2. Am I eligible to enroll if I am an Associate Member?
Yes. You must elect ACH payment. Payroll deduction will not be available.
3. Am I eligible to enroll if I am a Retired Member?
No. Retirees are not eligible to enroll in either new benefit plan.
4. When will my first payroll deduction begin?
On your next payroll deduction if the enrollment is received on or prior to the 23rd of the month.
5. When will my first ACH payment be taken?
Your initial payment will be taken within 3 business days of completing your enrollment. After initial payment, your scheduled draft date will be the 1st of each month.
6. What should I except to see on my Bank Statement for my premium payments?
"8888593795 Insurance" will appear on your statement as a description of the charge for your premiums.
7. I am a member of HGEA, and my spouse is also a member. Can we both elect coverage for each other under the new Cigna Voluntary Life and Critical Illness plans?
No. A person may be insured only once under the Policy as an Employee, Spouse or Dependent Child, even though he or she may be eligible under more than one class.
8. If I do not elect coverage for myself, can I elect coverage for my spouse and/or dependent child(ren)?
No. A member must elect coverage for him/herself in order to be eligible to elect spouse or dependent coverage.
9. I do not smoke, however my spouse does. Which Critical Illness rate structure will apply to me if I choose family coverage?
If you OR your spouse use tobacco in any form, the tobacco rates will apply.
10. If I applied for additional coverage above Guaranteed Issue, when will I know if I am approved?
You will receive notification directly from Cigna with approval (or denial) of additional coverage. If approved, we will generate an updated benefit confirmation statement and your new premium amount will begin with the next applicable billing cycle.
11. The voluntary life plan shows Common Carrier coverage. What is this?
We will pay a Common Carrier Benefit if you suffer a loss as the result of an accident which occurs while you are riding as a passenger in, or struck by, a common carrier. Common carrier means:
a public conveyance (including aircraft) which is licensed for hire to carry fare-paying passengers; or
a transport aircraft operated by the U.S. Military Airlift Command or a similar air transport service of another country.
12. How much is the Common Carrier Benefit?
The common carrier benefit matches the death benefit to a max of $100k
13. Will my rate increase?
Yes. Rates for both the voluntary life and Critical Illness benefit are based on age. Aging will take place each year on March 1st. If you fall into a new age bracket, your premium will change.
If you have current coverage with AmFirst:
1. Can I keep my current AmFirst plan(s)?
Yes. You may keep your current AmFirst plan(s) if you continue to meet the eligibility requirements.
2. How do I terminate my AmFirst coverage?
Contact MWG Administrators, Honolulu at 1-844-448-3783 or via email at mwahi@morganwhite.com.
3. Who do I call for billing questions?
Contact MWG Administrators, Honolulu at 1-844-448-3783 or via email at mwahi@morganwhite.com.